King George I (born 28 May 1660; ascended to thrones of Great Britain and Ireland August 1, 1714, died June 11, 1727)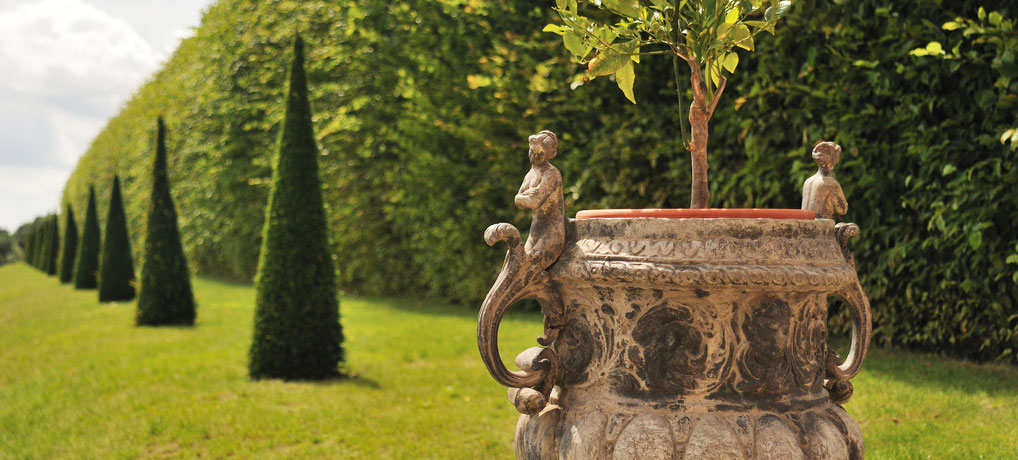 The Parliament of Great Britain had decided they would never again have a Roman Catholic sovereign. When Queen Anne died the experts in the science of genealogy looked for the nearest Protestant in the royal line of succession. They chose to pass over 50 better qualified but Catholic candidates before settling on the 54 year old Georg Ludwig of Hanover, whose mother was a granddaughter of King James Ist.
Personal reputations were not criteria in making the choice. George had married his first cousin to expand the family's holdings of land in what we now call Germany; he had a mistress and two children by her, but when his wife returned the favour, her dragoon colonel paramour ended either under the floorboards or in the river, it didn't really matter which, for although their marriage was terminated she was kept confined to a castle for the 30 years that remained in her life.
George spoke French and his native German, but had problems with English. There is substantial question whether he ever wanted the task of King of England and to what extent he ever had any affection for that country or its people.
Hampton Court was in an unusual position with Anne as sole sovereign, since much of the balancing of rooms was based on the King's this and the Queen's that. Anne had not been very interested in the interior of the palace, beyond the chapel.
George engaged the services of John Vanbrugh as his designer, a man not trained as an architect who had an extraordinary diverse career which included writing plays and poetry, a spell in the Bastille and designing Castle Howard and Blenheim Palace among others.
Several authors have commented on the antipathy between succeeding generations of Hanoverian fathers and oldest sons, but it seems to have been a real issue. At Hampton Court in 1716 rooms were designed and furnished at great expense for the Prince of Wales, potential successor to the throne. These included the State Bedchamber where court business was conducted, and the State rooms, both public and private, with modernising features with running (but cold) water. Rooms built but not completed by William III and Anne were now decorated, furnished and brought into use. The Tennis Court was converted into an assembly hall, and the Great Hall was made into a theatre, employing Vanbrugh's experience in that field as well.
After the burst of remodelling and furnishing, George's interest in Hampton Court seems to have waned for further plans by Vanbrugh were not followed, his interest in the hunt in the grounds persisted.