King George II (born 30 October 1683; ascended throne of Great Britain and Ireland 11 June 1727, died 25 October 1760)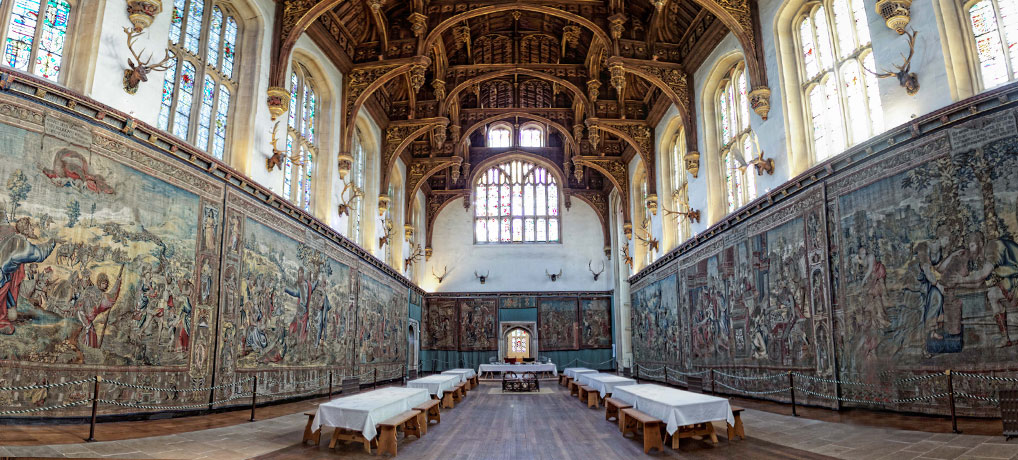 This sovereign holds a number of "last" records – the last British monarch to be born outside the country, the last to lead an army into battle. He was born in Hanover before there was thought of his father becoming King George I of England. His mother was locked away and he was no longer allowed to see her. His father did permit him to choose his own wife and his marriage with Caroline of Ansbach was a mutually happy one, though she tolerated his mistresses, and the happy relationship did not extend to his children. During his reign, Britain was engaged in wars on the continent, the Jacobite rebellion of '45 was brutally suppressed, Canada was taken from the French and retained, Guadeloupe was taken from the French and returned, the Province named Georgia in his honour later became a State of the Union.
George and Caroline, as Prince and Princess of Wales, had enjoyed the country retreat of Hampton Court and a substantial amount of the furnishings and completion of works at Hampton carried out by his father were for their use. George continued to have responsibilities on the continent, for both Hanover and England, while he was away Caroline and her children resided in summertime at Hampton Court. In the winter they would reside at St. James' Palace in London. Extensive refurbishings were undertaken, including rooms for Frederick (aka Fritz), the oldest son and therefore Prince of Wales, and a younger son, the Duke of Cumberland. In terms of physical structure, the Queen's staircase was completed and decorated.
In 1737, the King and Queen were dining with their despised son Frederick Prince of Wales and his wife Augusta, when Augusta went into labour. She was rushed by Frederick out of Hampton and to St. James where she gave birth in trying circumstances, to her mother in law's annoyance. Whether this was the reason, or it was fortuitous, King George II never again lived in Hampton Court, although he visited his horses that were stabled there.
It was during the reign of George II that Hampton Court was opened to the public, and the first Guide was written in 1742.
George banished his son from court, friction and feuding between them persisted until Frederick died in 1751, the same year as his mother.